News, 2020 - 2021
December 18, 2020
Our annual Christmas program was held this evening, and the students did an excellent job! It was a joy to see their bright, beaming faces as they sang and recited their parts. They put a lot of work into this program, and it showed; we are very happy with their effort. Our thanks to Elizabeth Y. for the photos.
Now it's time for a break from school... time for family, for being with friends, for celebrating Jesus' birth together. We wish you all a blessed and happy Christmas time!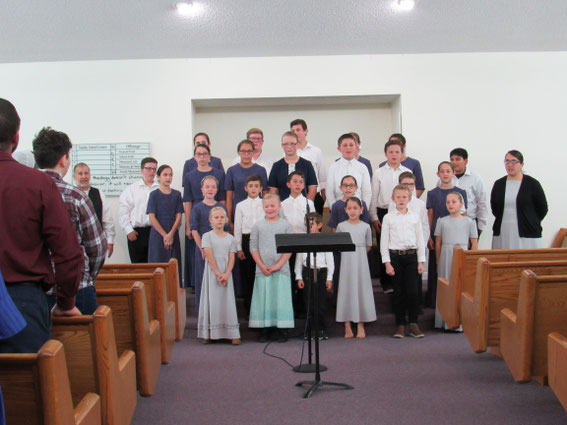 November 13, 2020
Our students did a great job this evening with their annual Science & Art projects! They showed fantastic creativity and resourcefulness in their presentations. Our school house was filled with the clamor of happy children and the laughter of adults mingling with friends.
Our school board did amazing work with the pizza supper. We were offered four kinds of pizza, crudités with dip, chips, soda, and ice cream. It was well organized and efficiently run, and the pizza was hand-made by the Tim M. family, who are clearly experts in their field! It was delicious!
Thanks to our students for their efforts, and thanks to all who attended and helped make the evening special and memorable!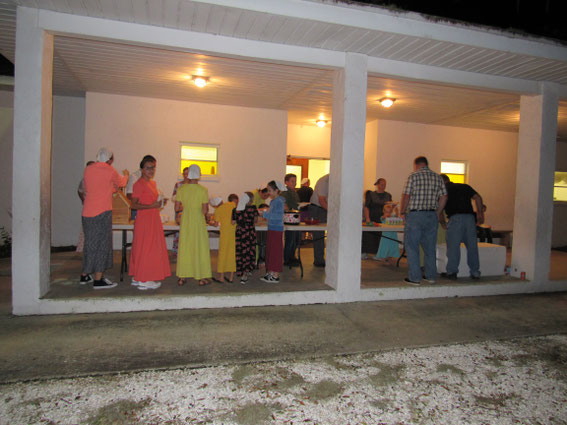 November 11, 2020
Congratulations to Miss Tina Damaris M., who celebrated the completion of her studies today! Over the last several weeks she finished several of her high school credits, including Economics and English IV. Today she sat for her last Physical Science test, and now she's done! As you can imagine, she was thrilled to see the end of the daily grind of study. Now she is off into the big world. We are very proud of her!
Her influence will be missed here at school, but we wish her well in her new adventures.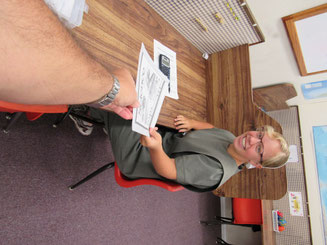 September 8, 2020
Today our Kindergarten students trooped bravely into a whole new world. Mr. Patrick Y., Miss Rosetta D., and Miss Lexie H. came to school for their very first time, both excited and nervous. They settled into their classroom, learned all sorts of new procedures, did some coloring, played with some blocks, and just generally had a very good day. Miss Kayla, who took very good care of them, reports that Kindergarten did well for their first day, and we are all very proud of them. They have an amazing adventure ahead of them!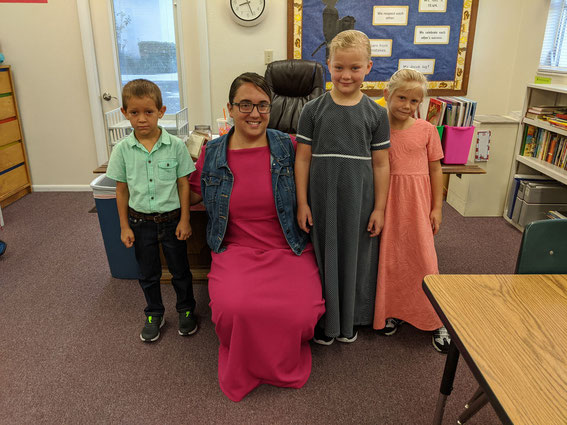 August 17, 2020
Our classrooms were filled with the boisterous sounds of happy children bouncing in and out while moms and dads enjoyed visiting with each other. Students brought backpacks filled with school supplies: new tablets, new pencils, last year's ruler, they all found their places in desks. The school board once again provided a delightful table full of treats: bars, and cookies, and pretzels, and fresh garden tea - oh my! It was all yummy!
Tomorrow is the last day of freedom, and we are eagerly looking forward to the first day of school on Wednesday. It's going to be a great year!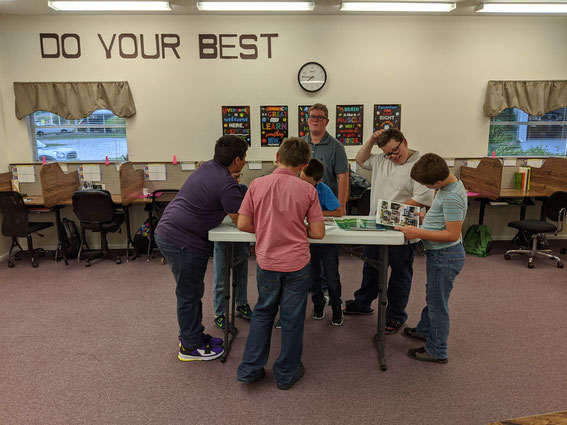 July 18, 2020
We had a wonderful group of dedicated workers this morning - a huge thank-you to everyone who showed up to support the ministry of the school! Outside, the driveway was covered with new shell, mulch was spread, trees were trimmed, and windows cleaned. Inside, the rooms were scrubbed from top to bottom, and the whole place sparkles! It's amazing!
In just a few weeks, the classrooms will be set up for the new school year. Then the fun begins! God willing, we plan to open for school on August 19.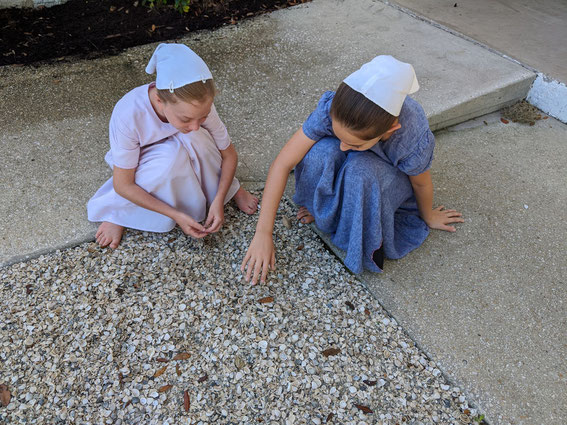 July 8, 2020
We hope you are all well, and enjoying the summer as much as possible.
Notice: 
In preparation for school to re-open next month, school house cleaning is scheduled for July 18. See you then!