News, 2022 - 2023
August 4, 2022
Big news! The yearbooks have arrived! Crammed with pictures of school life, this will be a treasured resource of memories for many years to come. Get a copy for each child and grandparent, they will love you for it!
Copies will be available at Orientation on Thursday, August 11, 7:00 - 8:30, for only $10 each.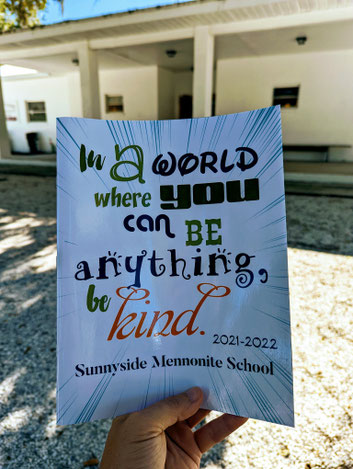 July 17, 2022
The school house is sparkling clean thanks to all the beautiful people who showed up ready to work! The project began at 8:00 this morning, with dads and moms scrubbing, dusting, repairing, and rebuilding. Inside, all the walls and desks were wiped down, windows cleaned, and closets organized. Outside, the playground was given a facelift with fresh mulch. Even the teeter-totters were retired and replaced with a new set.
Everything looks amazing! Many thanks to everyone who helped get the work done!