News, 2022 - 2023
October 14, 2022
Grades 4 - 12 celebrated their survival of first quarter chaos with a party today.
We began the day with a special guest, Katie B., who told her life story. Then we broke out the snacks and started the fun: face painting, balloon animals, spike ball, balloon smash, balloon volleyball, and softball filled the day and helped burn off lots of energy! 
After a quick lunch, we completed our cleaning chores, then walked to 7-Eleven for Slurpees. Lots of horns were honked along the way - it was great fun!
Now we're officially ready for the second quarter.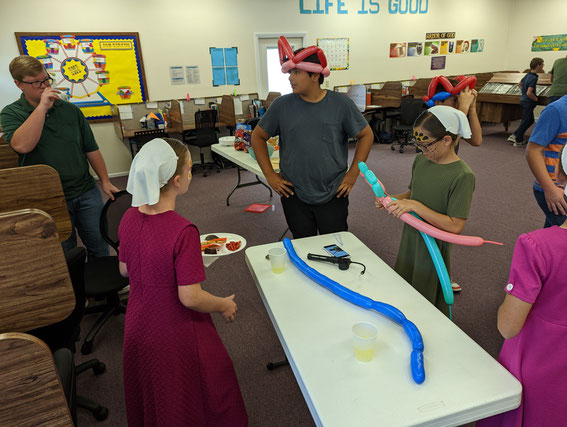 September 28 - October 3, 2022
Hurricane Ian roared ashore just south of us, after earlier predictions had him hitting us directly. Initial estimates place him at the fifth-costliest storm in Florida history. He has done enormous damage across the state, particularly in the Ft. Myers / Sanibel Island / Pine Island areas.
We are grateful to have been spared as much as we were, though there was visible damage. One school house window was weak enough to let some of the storm in; there was evidence inside on students' desks. The school grounds were littered with tree debris, including at least one major tree and other large limbs. Quite a few school families lost electricity, some for several hours, others for several days.
This was  a major event in our young people's lives, one they will never forget.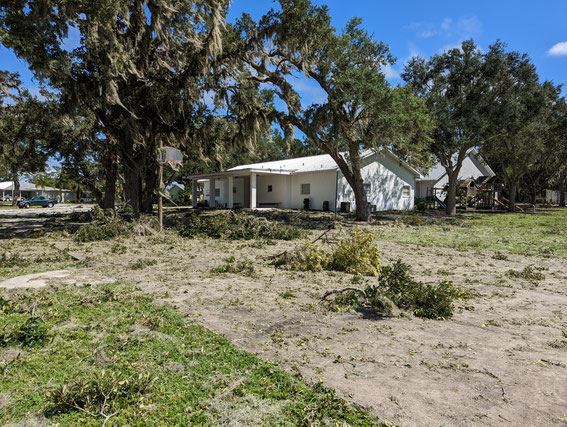 September 6, 2022
Today was the first day of school for Andre Y! He walked into the school house this morning with a smile on his face and optimism in his soul, ready to tackle Kindergarten. We welcome you to the Sunnyside School family, and we wish you well on this journey, Andre!
Bon voyage!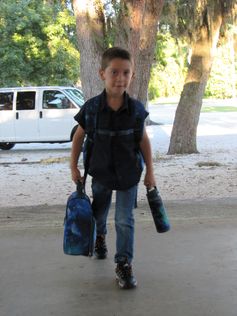 August 22, 2022
School opened today; the students arrived bright-eyed and optimistic! After chapel, they eagerly tackled their books, and got some work done. There was lots to keep track of as they settled into the familiar habits and patterns of classroom procedures. They did really well! Of course, it was a short day, so wrap-up time came quickly. We dismissed at noon, and tomorrow is Day 2! Great job today, students!
See
more pics here.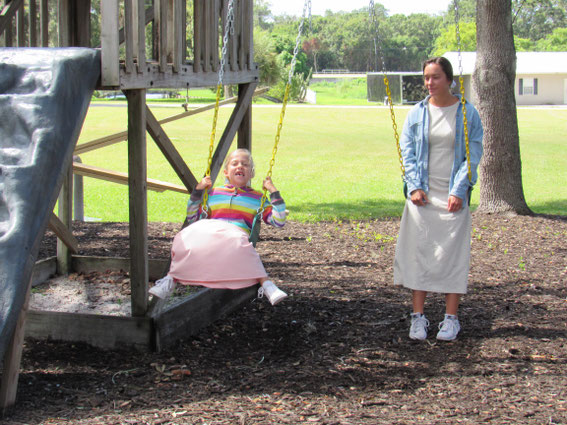 August 11, 2022
Orientation was a lively affair this evening! Students arrived with backpacks in tow, eager faces looking for old friends and new desks. Moms and Dads enjoyed visiting over Orange Punch and Ranch Pretzels (thanks, school board wives!) while the children popped in and out of classrooms and played games on the playground.
We are looking forward to exciting adventures this year! We are confident that God will bless His work as we honor Him in the ministry of the school.
We'll see you all on Monday!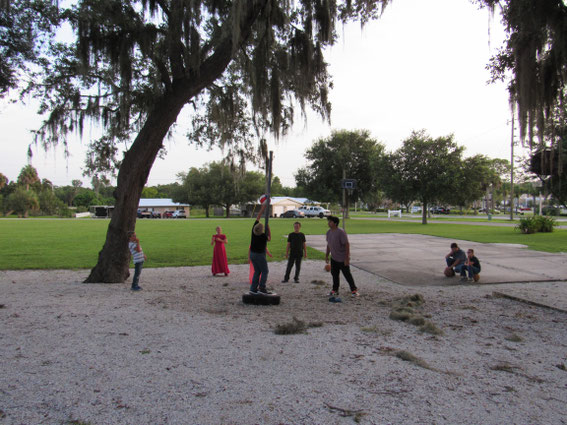 August 4, 2022
Big news! The yearbooks have arrived! Crammed with pictures of school life, this will be a treasured resource of memories for many years to come. Get a copy for each child and grandparent, they will love you for it!
Copies will be available at Orientation on Thursday, August 11, 7:00 - 8:30, for only $10 each.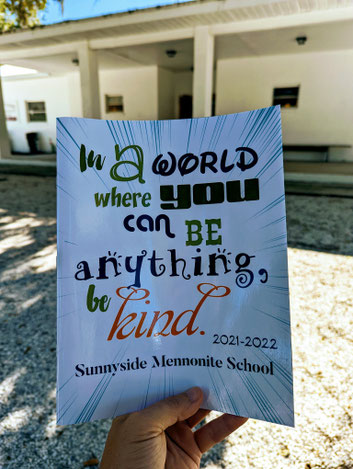 July 17, 2022
The school house is sparkling clean thanks to all the beautiful people who showed up ready to work! The project began at 8:00 this morning, with dads and moms scrubbing, dusting, repairing, and rebuilding. Inside, all the walls and desks were wiped down, windows cleaned, and closets organized. Outside, the playground was given a facelift with fresh mulch. Even the teeter-totters were retired and replaced with a new set.
Everything looks amazing! Many thanks to everyone who helped get the work done!