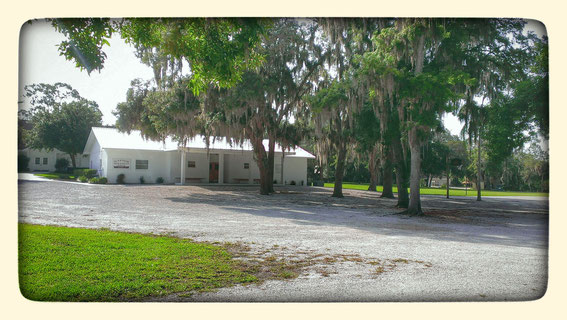 Welcome!
We hope you will find this site interesting, useful, and an easy way to keep up with everything that's happening at our school. Check back frequently for updates on current events and the latest news.
February 10, 2021
Your Honor Roll students finally got their field trip that was planned for last year before COVID-19 shut everything down. Things are not like they used to be, but we had a field trip anyway!
We left school just before 9:00 this morning, and went to the new St. Pete Pier. We walked through fog, saw sheepshead fish and horseshoe crabs, climbed on rocks, and watched dolphins. We left there around 11:30 and headed to Fort De Soto, where we ate lunch at picnic tables.
The fort is fascinating to explore, having the last surviving carriage-mounted 12-inch seacoast mortars in the continental United States. Union forces used these big guns to keep Confederate ships from bringing in supplies. The fort was placed on the National Register of Historic Places in 1977.
On the way home, we stopped at 7-Eleven for Slurpees, of course. It was a good day!
December 18, 2020
Our annual Christmas program was held this evening, and the students did an excellent job! It was a joy to see their bright, beaming faces as they sang and recited their parts. They put a lot of work into this program, and it showed; we are very happy with their effort. Our thanks to Elizabeth Y. for the photos.
Now it's time for a break from school... time for family, for being with friends, for celebrating Jesus' birth together. We wish you all a blessed and happy Christmas time!
November 13, 2020
Our students did a great job this evening with their annual Science & Art projects! They showed fantastic creativity and resourcefulness in their presentations. Our school house was filled with the clamor of happy children and the laughter of adults mingling with friends.
Our school board did amazing work with the pizza supper. We were offered four kinds of pizza, crudités with dip, chips, soda, and ice cream. It was well organized and efficiently run, and the pizza was hand-made by the Tim M. family, who are clearly experts in their field! It was delicious!
Thanks to our students for their efforts, and thanks to all who attended and helped make the evening special and memorable!
November 11, 2020
Congratulations to Miss Tina Damaris M., who celebrated the completion of her studies today! Over the last several weeks she finished several of her high school credits, including Economics and English IV. Today she sat for her last Physical Science test, and now she's done! As you can imagine, she was thrilled to see the end of the daily grind of study. Now she is off into the big world. We are very proud of her!
Her influence will be missed here at school, but we wish her well in her new adventures.