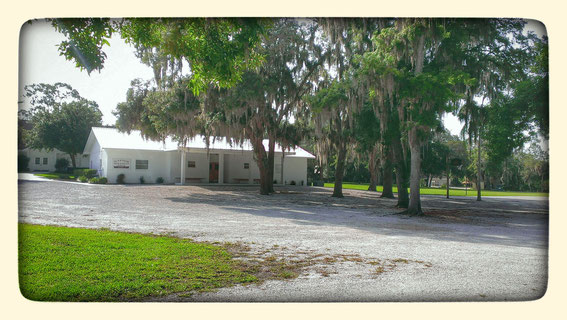 Welcome!
We hope you will find this site interesting, useful, and an easy way to keep up with everything that's happening at our school. Check back frequently for updates on current events and the latest news.
May 19, 2018
It's been a busy week!
On the last day of school, Wednesday, May 16, Kaitlyn S. took her last test and declared herself finished with school! Thirteen years of education, done well and complete! She worked very hard the last couple of months to get everything done; it is a real accomplishment! With school behind her, we wish her the very best as she pursues God's plan for her life in the coming years, and we know that she will be successful as she continues to follow Him!
Our closing program was held last night, with all three classrooms giving short programs. After the students received their awards, our graduate, Kaitlyn, gave her speech. She did very well with it, too! One of her church pastors, Timothy Miller, gave the commencement message encouraging us to be a living sacrifice under the full control of our Lord Jesus. Good stuff! Our administrator, Bill Yoder, called Kaitlyn on stage and awarded her the high school diploma.
This morning we arrived by 10:00 for the traditional Fathers-Sons softball game. The sons were tenacious competitors, racking up a total of seven (7!) home runs, but in the end it wasn't enough to put them ahead.
Lunch was organized by the school board, and it was delicious: hot and cold sandwiches, lots of salads (one even had bacon in it), and yummy desserts. Well done, people! After lunch, there were several more games of softball before the rain came and shut it down.
We hope you all have a wonderful summer. Remember, it goes by quickly, so pack in all the family time that you can. We look forward to seeing you in August!
(Special thanks to Yolanda C. and Samantha H. for help with the photography.)
May 4, 2018
Today was the big day! Our year-end field trip began at 7:30 this morning, when we gathered for instructions and prayer before leaving. We started the day at the Florida Aquarium, where students checked out alligators, hissing cockroaches, manta rays, ring-tailed lemurs, and an enormous boa constrictor. The touch-tank was great fun, with spiny sea urchins and anemones that felt really, really neat!
After doing some souvenir shopping, we ate lunch there before moving on to the Museum of Science & Industry. Filled with lots of fascinating stuff, MOSI kept the students occupied for a couple of hours with puzzles, a simulated moon colonization, a Van de Graaf generator that threw awesome bolts of electricity, a hurricane tube, a bed of nails, all amazing stuff!
We left MOSI around four o'clock and went to Cici's Pizza for supper, and arrived back at the school at about 6:00. Thanks to the school board for planning and organizing the day, and to God for protection and the blessing of a very good day.
April 10, 2018
An Honor Roll field trip to Ring Power CAT did not go quite as planned. We drove through heavy rain on the trip north to Riverview, but the skies cleared before we arrived at our destination. We were met outside the front door by Mr. Jason Rendall, who gave us a very brief overview of their company history before leading us to a large lot full of heavy equipment.
The company grew out of what was originally a commercial shrimp trawler manufacturer headed by Mr. Ringhaver. Established in the greater Tampa area around 1962, Ringhaver grew to become the regional associate for all CAT heavy equipment. Mr Rendall talked about the various pieces of machinery and pointed out that most of the structures we see in our world, from roads to buildings, had CAT machinery involved at some point. CAT supplies huge generators for concerts, hospitals, and other large venues.
Unfortunately, a rainstorm was headed our direction, and with lightning moving closer to us, Mr. Rendall cut our tour short and sent us on our way early. We went to Westfield Brandon mall for a few minutes of browsing and a quick lunch at Chick-fil-A, then drove five minutes east to Bass Pro Shops where the students had a great time dreaming about boats, testing four-wheelers, watching fish, and buying knives.
We drove through more very heavy rain on the way back, but arrived safely a few minutes before three o'clock.
March 13, 2018
The Honor Roll Field Trip today was truly amazing! Huge thanks to the Vasquez family at Heritage Bee Farm for hosting us; their graceful hospitality and warm generosity made this a memorable day for our students.
We arrived at the Farm around 9:30, and were welcomed by Chris, who led us out to the pavilion where he told us stories and talked about how special bees are. We learned lots of fascinating things, such as bees live only about 30 days. Also, in its brief lifetime a bee will produce only about 1/12 of a teaspoon of honey. In those 30 days, a bee will fly a distance roughly equivalent to three trips around the world!
Next, Chris and his family brought out the smokers, and the students were soon exploring the inside of the hives. Eight frames were pulled and scored, then racked into the spinner, where students took turns cranking the handle 'round and 'round. From the spinner, it was dumped through a strainer, into a bucket, and finally through the spout into pint jars. Every student was given their "own" honey! Sweet!
After a hay ride through the fields to check on the hives, we ate packed lunches around the pond. Then a competition was set up between four teams of students to see who could re-build a "destroyed" hive. The teams all did a great job, including running the Bobcat skid-steer!
The day flew by, and at two o'clock we said our goodbyes and loaded up to head for the school house - with a pit stop at 7-Eleven for Slurpees, of course.
March 2, 2018
Today was Track & Field Day; it was a good day!
The students played hard, showed excellent sportsmanship, and cheered each other on through wins and losses, blue ribbons and white ribbons, tired bodies and sore backs. Races were run, ropes were jumped, volleyballs were bumped, and eggs were carried all the way to the finish line. 
At lunch time, the school board provided a yummy meal of pulled pork sandwiches, crudité platters, chips, ice cream, and dessert bars. This provided ample energy to complete the last two events after lunch.
Thank God for a day with no serious injuries, and for students who value their friends more than their ribbons! It was a good day.
February 16, 2018
Our 10th Annual Fundraiser Banquet was held last night to a smaller crowd than usual, but it went very well thanks to good planning by the school board and the help of many kind volunteers behind the scenes.
Mr. Alvin Zook did the work of smoking pulled pork, barbecuing the chicken, and grilling the potatoes, all of which were delicious! The school board also rounded up lots of door prizes from generous donors in the community, and there were many winners last night. It was a good evening with good company enjoying good food for a good cause. Huge thanks to everyone who participated, both in the work and in the donation box!