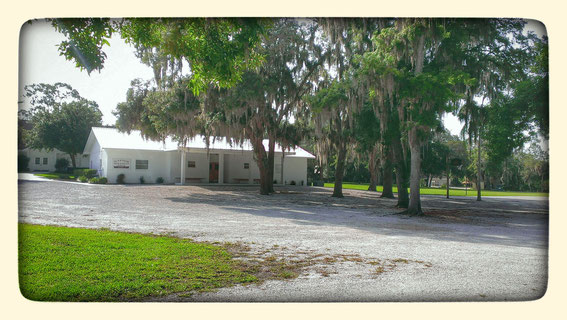 Welcome!
We hope you will find this site interesting, useful, and an easy way to keep up with everything that's happening at our school. Check back frequently for updates on current events and the latest news.
March 13, 2018
The Honor Roll Field Trip today was truly amazing! Huge thanks to the Vasquez family at Heritage Bee Farm for hosting us; their graceful hospitality and warm generosity made this a memorable day for our students.
We arrived at the Farm around 9:30, and were welcomed by Chris, who led us out to the pavilion where he told us stories and talked about how special bees are. We learned lots of fascinating things, such as bees live only about 30 days. Also, in its brief lifetime a bee will produce only about 1/12 of a teaspoon of honey. In those 30 days, a bee will fly a distance roughly equivalent to three trips around the world!
Next, Chris and his family brought out the smokers, and the students were soon exploring the inside of the hives. Eight frames were pulled and scored, then racked into the spinner, where students took turns cranking the handle 'round and 'round. From the spinner, it was dumped through a strainer, into a bucket, and finally through the spout into pint jars. Every student was given their "own" honey! Sweet!
After a hay ride through the fields to check on the hives, we ate packed lunches around the pond. Then a competition was set up between four teams of students to see who could re-build a "destroyed" hive. The teams all did a great job, including running the Bobcat skid-steer!
The day flew by, and at two o'clock we said our goodbyes and loaded up to head for the school house - with a pit stop at 7-Eleven for Slurpees, of course.
March 2, 2018
Today was Track & Field Day; it was a good day!
The students played hard, showed excellent sportsmanship, and cheered each other on through wins and losses, blue ribbons and white ribbons, tired bodies and sore backs. Races were run, ropes were jumped, volleyballs were bumped, and eggs were carried all the way to the finish line. 
At lunch time, the school board provided a yummy meal of pulled pork sandwiches, crudité platters, chips, ice cream, and dessert bars. This provided ample energy to complete the last two events after lunch.
Thank God for a day with no serious injuries, and for students who value their friends more than their ribbons! It was a good day.
February 16, 2018
Our 10th Annual Fundraiser Banquet was held last night to a smaller crowd than usual, but it went very well thanks to good planning by the school board and the help of many kind volunteers behind the scenes.
Mr. Alvin Zook did the work of smoking pulled pork, barbecuing the chicken, and grilling the potatoes, all of which were delicious! The school board also rounded up lots of door prizes from generous donors in the community, and there were many winners last night. It was a good evening with good company enjoying good food for a good cause. Huge thanks to everyone who participated, both in the work and in the donation box!