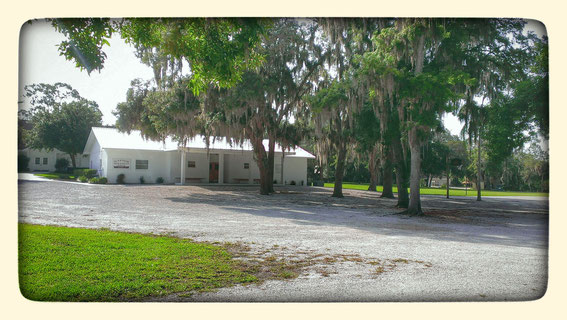 Welcome!
We hope you will find this site interesting, useful, and an easy way to keep up with everything that's happening at our school. Check back frequently for updates on current events and the latest news.
February 16, 2018
Our 10th Annual Fundraiser Banquet was held last night to a smaller crowd than usual, but it went very well thanks to good planning by the school board and the help of many kind volunteers behind the scenes.
Mr. Alvin Zook did the work of smoking pulled pork, barbecuing the chicken, and grilling the potatoes, all of which were delicious! The school board also rounded up lots of door prizes from generous donors in the community, and there were many winners last night. It was a good evening with good company enjoying good food for a good cause. Huge thanks to everyone who participated, both in the work and in the donation box!
December 22, 2017
Today was a very big day, filled with excitement and energy: Christmas is almost here! The students had a great time at school with Christmas parties and art projects, and it was a short school day, since we closed for Christmas vacation at noon today.
This evening the students did a great job with the Christmas program, putting heart and soul into their presentations. Their recitations and singing went well, and we are proud of them! Special thanks to Yolanda C. for her help with photography and videography this evening.
Now it's time for a break, time for family and friends, time to remember the greatest Gift of all. During this special season, may your homes enjoy the peace of this Savior the students sang about so beautifully this evening.
November 28, 2017
WescoTurf, the official Toro dealer for the southeast region of the USA, was our host for today's Honor Roll Field Trip. We arrived at 9:00 this morning, and were cheerfully met at the front door by Patty, who welcomed us and brought us into their headquarters. Ann and Larry, the two people responsible for allowing us to schedule this event, were in the lobby also, along with Curry, Milton, and an enormous poodle whose name escapes me right now-sorry: three beautiful, friendly dogs.
Patty told us a little bit about the history and core values of their company, then led us through the office and out into other departments spread over three giant buildings. WescoTurf currently employs 145 people. We saw the parts department (10,000 unique items) and the area for final assembly of new machines (up to ~$100,000 each) and the place where they recondition pre-owned tractors for resale and the shipping department and all kinds of stuff: the place is huge! As we were leaving, they presented each student with a goody bag of cool things to take home, and the students loved it! Thank you, Ann, Larry, Patty, Sheryl, Steve, Tim, and Schoen for your warm hospitality and the memorable morning!
We left WescoTurf and went to lunch (Chick-fil-A and Firehouse Subs), then headed to Colonial Oaks gym for an afternoon of basketball, volleyball bumping, and Extreme Indoor Kickball. We finished with Slurpees, and arrived back at the school house just before 3:00.
November 10, 2017
Science and Art was great! The students really did well with their projects; lots of creativity and imagination was on display, and the parents thoroughly enjoyed the evening. The school board did a great job, as usual, with the pizza supper! The night was filled with laughter and the chatter of friendships old and new. Thanks to all who came and showed the students your interest and support!
November 7, 2017
Today was Picture Day for your students. Aren't they beautiful?!
October 24, 2017
Your Honor Roll students toured the American Red Cross regional facility this morning. We left the school house at 8:45 and went to Urfer Family Park for a few minutes before going to the Red Cross for our 9:30 appointment. There we were greeted by Sharon W., who took us on a tour while she described the work that they do and how their program is managed locally and around the world. The American Red Cross was started by Clara Barton. Internationally, the Red Cross is the second most-recognized brand in the world, after Coke.
We were guided through the building where lots of supplies were in storage - everything from pallets of water bottles to meals ready-to-eat to donated vehicles. The American Red Cross also offers nursing classes, one of which was on the schedule for today; we only got a brief peak into the room.
All the supplies that are distributed by Red Cross are received on a donation basis, and Red Cross proudly claims a 92% flow-through rate for all monies donated to their program.
At 10:30 we said goodbye to Sharon and went to Westfield "Sarasota Square" Mall, where the students did some window shopping for about 45 minutes. Then we ate lunch at the food court before going to Colonial Oaks gym, where everyone played basketball, bumped the volleyball, and got into a great game of Extreme Indoor Kickball. We ended the day with Slurpees.