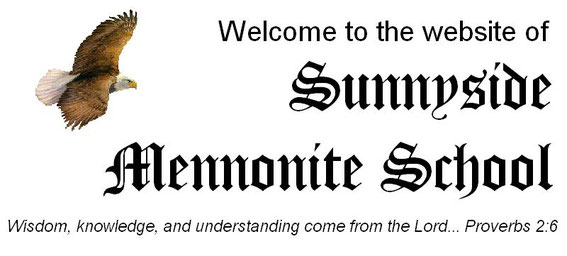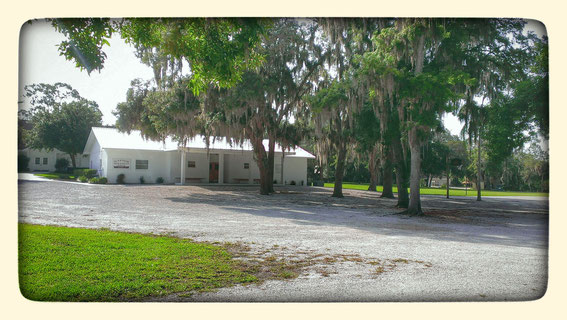 Welcome!
We hope you will find this site interesting, useful, and an easy way to keep up with everything that's happening at our school. Check back frequently for updates on current events and the latest news.
December 2021
This website is not free.
If you enjoy the content you see here, and would like to contribute to funding this site for another year, please contact me here using the Contact form (link also in menu).
Thank you!
May 6, 2022
Sea World was our destination for the much-anticipated Year-End Field Trip! We gathered at the school by 6:45 this morning, and were on the road by 7:00 for Orlando. The day was quite warm, but it was made very pleasant with steady breezes.
The students explored pretty much the entire park, but the big topics of conversation were the rides: Kraken, Journey to Atlantis, Mako, and Ice Breaker were the thrillers! Of course, if you were part of the youngest set (or oldest) you might have enjoyed Orca Encounter, Shark Encounter, or the chilly penguin exhibit, Antarctica: Empire of the Penguin. There was so much cool stuff to see and do that no one could really see and do it all - but we tried!
We left Sea World around 4:30, destination Cici's Pizza. Raphael welcomed us and showed us to the reserved section of the restaurant where we ate lots of pizza, drank lots of soda, and sang Happy Birthday to Jerusha. After eating, the students swarmed the gaming area where they tried their hand at the fun stuff, plus also the vending machines, because who doesn't like superballs??!!
We arrived safely back at school around 8:45, thanking God for His protection over us all for the many miles traveled.
It was a long day.
April 26, 2022
It was a beautiful day for the Honor Roll Field Trip! Your students started the day with an amble through Rothenbach Park before arriving at Yoder's Southern Creamery at 10:00. Secretaries Kayla and Rebecca welcomed us into the reception area, where Josh, the Creamery Production Manager, gave us a tour overview.
Carmen, the Creamery Office Administrator, joined us and we moved through the office area directly into the ice cream production area. There we watched a busy team filling orders for Strawberry and Gator Trail flavors. Yoder's Southern Creamery (YSC) makes private label ice cream for customers, and their current list of flavors numbers more than 70! Vanilla is the top flavor, with chocolate being second. They have several new flavors that will be released soon, including Lavender Lemonade.
YSC produces around 2,000 tubs of ice cream every week, besides 1,500-1,800 gallons and 2,000 pints weekly. They also produce two flavors of dog-treat ice cream: Peanut Butter - Banana, and Pumpkin, with Max (see pics) being their on-site tester for that. Of course, at the end of the tour, the students were each given a bowl of fresh, pre-frozen ice cream, and it was de-lish!
After saying goodbye to Max, we went to Chick-fil-A for lunch, then spent the afternoon at Island Park. It was idyllic: waves were crashing at high tide, pelicans were diving, crabs were scrambling to escape the grasp of 5th-grade boys. We left Island Park in time to get Slurpees on the way back to the school house.
March 24, 2022
Under gray skies threatening rain, Sarasota County Mosquito Management hosted your Honor Roll students today. Ms. Natalie B. was in the car park to welcome us when we arrived. She was a gracious, entertaining, and patient tour guide throughout, and the students thoroughly enjoyed their time at mosquito headquarters.
Ms. Natalie, who is Community Outreach Specialist I, joined the team here a mere six months ago (she is a brilliant addition to the team!), and took us to the conference room where she gave us a multi-media overview of mosquitoes and the work involved in combating them. Mosquitoes are the most dangerous animal in the world, responsible for the deaths of far more people than any other animal. For this reason, mosquito control is a public health issue.
Mr. Wade B, the Manager, stopped by the conference room to say a few words; after the overview, we stepped outside, where Ms. Laura K., a Field Technician, showed us some of the portable equipment that is used in the field to treat areas for mosquito larvae. She uses tools and equipment that is custom-built by Mr. Norm M., Skilled Trades III and Fabricator. Mr. Norm is a master at his craft, and has created highly specialized equipment that makes Sarasota County a cutting-edge leader in the field of mosquito management. 
After leaving Mr. Norm's work-shop, we stopped by the fish tanks where mosquito-eating fish are raised. We also got a glimpse of mascot Skeeter, a shy cat who guards the property against all invaders, whether otter, raccoon, or worse. Next we met another Natalie, Ms. Natalie O., Environmental Specialist II, and her chicken, Louisa. Chickens are used in this program as sentinel animals, because, while mosquitoes will "bite" chickens, the chickens are immune to the diseases that mosquitoes spread, allowing Ms. Natalie and the rest of the team to monitor for disease outbreaks throughout the county.
Ms. Erin S., Environmental Specialist III and a biologist, showed us her science laboratory where she examines and identifies under microscope the specimens that are collected by the field technicians. She showed us the squiggly larvae, and a bag of a few thousand (dead!) mosquitoes. In the car park, Mr. Norm was on hand with a truck, to show us how ditches are sprayed for mosquitoes. He gave each student a turn in the cab, operating the sprayer and hosing down the car park. That was cool.
Our host, Ms. Natalie B., then walked us back to the conference room for the conclusion of the tour. There she distributed goody-bags for everyone, full of neat stuff like mosquito swatters and first aid kits and color-changing pencils and bug-magnifying boxes and more! It was very cool!
Thank you, Ms. Natalie B.!
After lunch at Chick-fil-A, we walked UTC Mall, got trapped in Benderson Park (we escaped), then explored Colonial Oaks Park for just a few minutes before getting the traditional Slurpees at 7-Eleven. We arrived back on campus just minutes before three o'clock.
March 15, 2022
Today, the Honor Roll Students toured DeSoto National Memorial in Manatee County. It was a beautiful day to be outdoors, with cheery sunshine, fresh breezes, and cool temperatures.
We saw native-style thatch-roofed houses, scouted the Manatee River for manatees (sadly, none were found), and hiked the peninsula from end to end, checking memorials for Spanish priests and Hernando himself. At the end of the hike, we relaxed at the indoor theater, where we watched a video presentation on the travel of DeSoto and his men across the south-eastern region of this country. After raiding the gift shop, we loaded our vehicles and set out for lunch at Chick-fil-A.
From lunch, we went to Pinecraft Park and hiked the woods. This was followed by volleyball and basketball. The afternoon was short, and we finished with Slurpees at 7-Eleven.
It was a great day!
January 11, 2022
Today was an Honor Roll Field Trip! The day began clear, cold, and windy, and we started by visiting the bay front at 10th Street boat ramps. After discovering cool stuff like dead fish and discarded shoes, we headed to our real destination, Phillippi Estate Park.
There we followed an online "guided" tour, which described the history of the Phillippi Estate, where the names of Palmer Blvd. and Honore Ave. come from, and even some fascinating stuff about the native American Indian Chief Billy Bowlegs.
After the tour and a short hike through the oak hammock, we took a group photo by the big sign (ants!), then headed for Chick-fil-A where we ate lunch.
When lunch was over, we went to Pinecraft Park to explore the jungle mysteries (hitch-hiker weeds!) hidden there. The students occupied themselves with volleyball and basketball for awhile, then decided it was time for another brief jaunt through the woods.
We left with just enough time to grab Slurpees at 7-Eleven on our way back to the schoolhouse.