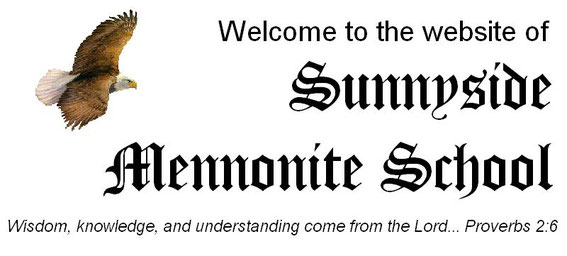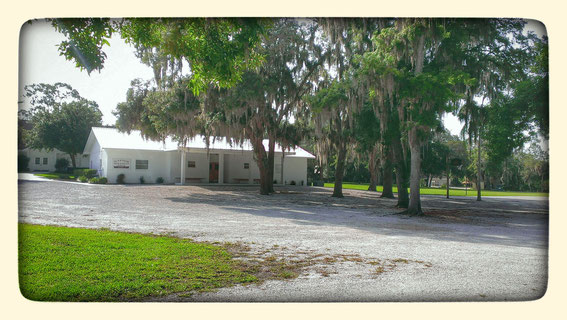 Welcome!
We hope you will find this site interesting, useful, and an easy way to keep up with everything that's happening at our school. Check back frequently for updates on current events and the latest news.
If you enjoy this website
and would like to help fund the cost,
please contact me here.
Thank you!
May 20, 2023
It was a dinger of a softball game! Shortly after ten o'clock, the school boys took the field for the annual face-off of school boys playing against their dads. Well, their dads started hitting. And hit, they did! By the time the sons rang up three outs, their dads had crossed home plate 12 times! Undeterred, the boys started slamming base hits, doubles, and triples, and by the bottom of the first inning, they tied the score!
The score went back and forth the whole game, with Garrett Y. and Macario G. both contributing home runs for the sons' team, until the bottom of the eighth, when the sons were down by five. By this time, the dads were fairly worn out, and with the help of several errors on the field, the sons tied the score with two outs and two runners on base.
Caleb Y. was up to bat, and he poked the ball into right field, driving the winning runs across the plate for what would be a walk-off triple! And the crowd went wild! There was much rejoicing, and the sons are due full congratulations for their skill, effort, and determination! Well done, sons! We're proud of you!
Front row, L - R: Preston Y., Lyndon K., Grady Y., Justin M.
Back row: Macario G., Garrett Y., Caleb Y., Jeriah H.
The school board organized a great lunch of cold and hot sandwiches, salads, and desserts, and we were grateful for both the food and the fellowship. After lunch, more pick-up games were played. and we thank God for the safety that He gave us, with no one suffering serious or lasting injury!
Another school year is in the books (at least for the students; the teachers still have work to do), and God has been good to us. Thank you all for your involvement and contributions!
Enjoy your summer!
May 19, 2023
What a beautiful program the students presented this evening! The younger students were energetic, the older students were polished, and all together were invested in the effort! We are so proud of their work this year, and the closing program was a fitting end. The guest speaker for the graduation of Holly G. was Kenneth G., and he gave a warm and wise speech, after which the Administrator, Pastor Bill Y., awarded Holly her high school diploma. Pastor Bill also called Miss Kate and Miss Kelli up to the platform for formal goodbyes and a parting gift. We are sad to see them leave our school; they did their work well, and loved their students. Their legacy is secure. Blessings on both of them as they move on to other things.
Special thanks to Miss Kayla C. for making pictures during the program!
Students, there is one school function remaining: the Picnic & Ball Game! Then summer vacation really begins. See you tomorrow!
May 5, 2023
Our year-end field trip destination was Busch Gardens in Tampa, Florida. We met at the schoolhouse by 8:00 this morning, and soon were on the road, a caravan of four vehicles. We found Busch Gardens to be less busy than it often is, which was nice. Lines were shorter for rides and food, and walkways were less crowded. The weather was very pleasant, with highs in the mid-80s and plenty of breezes. Our students enjoyed roller coasters and train rides, seeing elephants and gorillas, and, of course, getting soaked with water on the flume and the Congo River Rapids. The day went by very quickly.
From Busch Gardens we went to Cici's Pizza for supper, then headed home, arriving around 7:40. We are grateful to God for safety on the roads and at the park. Thanks to those who served as group chaperones and drivers for the day, and thanks to Gary Y. for his excellent planning and leadership throughout! All in all, it was a good day, full of excitement, a day that will long be remembered by the students!
April 11, 2023
Your honor roll students were privileged to tour CAE Healthcare this morning! It was very cool! Our day began with exploring Bird Key Park, where the students spotted dead coconuts, caught crabs, and tasted fresh-caught, wild seaweed.
We arrived at CAE Healthcare at 10:30, and were welcomed by Ana, Thomas, and Brandon. Our group was split into two parties, and we were given simultaneous tours of the production of mannequins, or simulators, that are used in hospitals and colleges for medical training. These simulators are very life-like, and can "breathe," produce a heartbeat, a pulse, symptoms such as blue lips from oxygen deprivation, give birth, and even talk in response to physical pressure such as chest compressions.
We saw the production line in various stages, and then got to see and test the finished product. It was incredible to see the complexity of the mannequins, and it was a reminder that our bodies are far more complex than that!
For lunch, the vote carried to go to Chick-fil-A, after which we went to Pinecraft Park to explore the woods and then play volleyball and basketball. Sadly, however, an armed gunman was apparently running from police in Pinecraft, so the decision was made to leave the area and go to Target. This pleased most of the students mightily, and we finished the day there. The students arrived back at school with armloads of Starbucks coffee drinks and Icees and all manner of things.
Thank God for protecting us today!
March 28, 2023
Our honor roll field trip destination today was the A. P. Bell Fish Company in northwest Bradenton, a fish-processing facility where fresh catch is offloaded from commercial fishing boats and prepared for distribution both locally and globally.
We arrived at 10:00 sharp, to the pungent odor of fish, and were met by Karen at the administrative office. She is the latest in a multi-generation line of family members continuing the trade of processing fish here since 1940.
She showed us where fish are received from the boats and where they are packed in refrigerators and freezers. One freezer was so cold that the students' shoes stuck to the floor when they walked in!
A. P. Bell sells to local restaurants, to wholesalers and retailers, and they also sell to the general public. It was a smelly experience, and very interesting to see behind the scenes of how this part of the fishing industry works.
Leaving there, we made a brief pit stop at Riverwalk, then we had a long lunch at Subway. We spent the afternoon browsing shops at Ellenton Outlet Mall, before returning to the school house just before three o'clock. It was a busy, full day, and we are thankful for God's protection.
March 7, 2023
Today was the last day of school for Holly G.!
Today ends 13 years of study, essays, ball games, packed lunches, tests, and classroom antics. Her influence in the school will be missed! She brought energy, creativity, and resourcefulness to our classroom, and her absence will leave a hole here.
Today begins a new chapter in her life, and we wish her godspeed in her new adventures!
Come see us sometimes, Holly! And bring donuts!