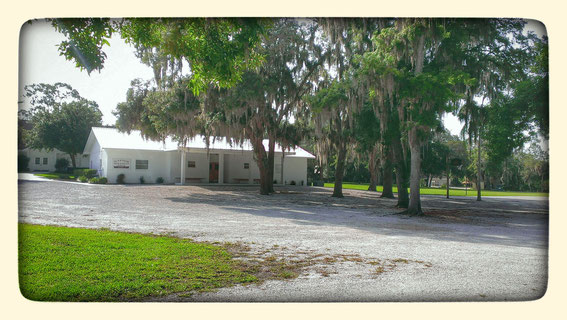 Welcome!
We hope you will find this site interesting, useful, and an easy way to keep up with everything that's happening at our school. Check back frequently for updates on current events and the latest news.
May 7, 2021
Our year-end field trip took us south to the Everglades today. Wooten's was our first stop; here we saw alligators, turtles, gar fish, an otter, lions and tigers - it was great! A couple of the highlights included the air boat and swamp buggy rides, and also the opportunity to hold a baby alligator. After touring the animal displays and buying souvenirs in the gift shop, we ate a picnic lunch that was provided by the school board.
After lunch we headed toward Ft. Myers, where we spent our afternoon at IMAG. There was some very interesting science stuff, along with interactive displays such as Mars rover missions, archaeological digs, panning for gold, and much more.
All in all, it was a full day of memories, and we thank God for protection over the many miles traveled.
May 6, 2021
She did it! She finished school! Mariah M. took her final test this morning, and passed it, which means no more high school for her!
She will be missed in our school because of her influence, her example, and her care for the little ones here. She persevered through some tough times, and she finished well; we are proud of her!
Congratulations, Mariah!
April 23, 2021
Today's Honor Roll field trip took us to Myakka State Park. We left the school around 9:00, and arrived at the park around 9:30. At the ranger station we were informed that the Sky Walk is currently closed. That was disappointing! We stopped at the big bridge, where we watched enormous gators lounging in the sun. Next we hiked back to the dam, where we found that it is also off limits. After a bathroom break, we headed for the Boardwalk. It was beautiful and peaceful, until a student dropped their beads over the railing.
Our next stop was the main pavilion, but on the way, we spotted deer resting under an oak tree, and wild turkeys running through the grass. We ate lunch at the pavilion, after which about half the students put together a Bible skit of Daniel in the lion's den. They performed it on the big stage; it was good! After the skit, we took another hike into dangerous territory. Fighting off water moccasins (not really) and poison ivy (really) we went deep into the tropical jungle. As we rested beside the river bank, a twelve-foot alligator came swimming from the opposite bank, straight at us. The students quickly retreated from their places in the tree overhanging the river. We left Pete The Alligator (the girls named him) and headed for the vehicles. After a pit stop for Slurpees, we arrived back at school just before two o'clock. The end.
April 8, 2021
Your Honor students went on their field trip today. We began the day at Pinecraft Shoe & Repair, where Mr. Keim welcomed us. He gave us a brief history of their store and talked about boots and leather. He showed the students how to cut the sole off a shoe, how to stitch on a new sole, how to trim the new sole and get the shoe ready for the customer. He has some very old machines that he uses, some as old as 100 years. It was all very interesting, and he did a great job of showing us the process of repairing a shoe. They have a huge inventory of work and cowboy boots - they will definitely have what you need!
From there, we went to the bayfront near 10th Street, but the area was taped off by the police department forensics team; they were investigating a vehicle that drove into the bay during the night. So, we prowled the rocks along the Van Wezel waterfront for awhile, then headed out to Ken Thompson Park.
There, we walked the boardwalk trail through the mangroves before lunch. After eating lunch at the picnic tables, the students took off their shoes and socks and went wading in the water. They found some really neat nature, including salp. That stuff is nasty. After drying off in the warm sun, and another short walk on the pier, we loaded up and went to 7-Eleven for Slurpees. It was amazing.
March 24, 2021
Today's Honor Roll field trip took us to The Hill, Choice Books, Pinecraft Park, and finally, the bayfront at Island Park.
It was a beautiful morning for a brisk walk around The Hill - a gator was spotted! Next, we went to Choice Books, arriving at 9:30, where Phil H. welcomed us. He played a guessing game with the students, awarding three prizes for the closest guesses, then took us into the warehouse where the real work happens. The students got to tag books with barcodes; also, they were allowed to select some books for themselves to take home.
From Choice Books we went to Pinecraft Park, where we ambled through the jungle - a turtle was spotted! - before eating lunch at the pavilion. We arrived at Island Park around 1:00, and the students got busy with crab hunting, rock skipping, and shell collecting. A few of them spent some time in the banyan trees.
We finished the day with Slurpees!
February 10, 2021
Your Honor Roll students finally got their field trip that was planned for last year before COVID-19 shut everything down. Things are not like they used to be, but we had a field trip anyway!
We left school just before 9:00 this morning, and went to the new St. Pete Pier. We walked through fog, saw sheepshead fish and horseshoe crabs, climbed on rocks, and watched dolphins. We left there around 11:30 and headed to Fort De Soto, where we ate lunch at picnic tables.
The fort is fascinating to explore, having the last surviving carriage-mounted 12-inch seacoast mortars in the continental United States. Union forces used these big guns to keep Confederate ships from bringing in supplies. The fort was placed on the National Register of Historic Places in 1977.
On the way home, we stopped at 7-Eleven for Slurpees, of course. It was a good day!