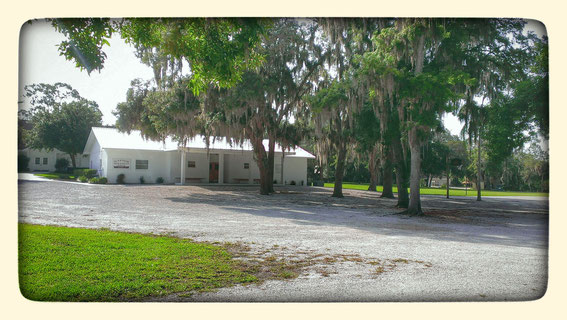 Welcome!
We hope you will find this site interesting, useful, and an easy way to keep up with everything that's happening at our school. Check back frequently for updates on current events and the latest news.
September 10, 2017 
Hurricane Irma roared through the length of Florida, passing within 30 miles of our school house on Sunday night. Irma left about half the state without electricity, and our school was no exception, so school is cancelled until further notice.
We thank God that none of our school families were badly injured or suffered major damage in the storm. 
Click here for a video to see the school grounds.
September 5, 2017
Kindergarten began their trek through years of school life today, showing up with cheerful, nervous smiles, wearing their game face as they walked intrepidly through the imposing doors of the school house. All four of them, Derek B., Brantley D., Jordan S., and Bryson B. showed huge courage in this first scary step - and their moms were very brave, too.
These young men soon had their things put away in their desks, and then the bell rang, and it was time! They were in good hands with Miss Rita; she guided them through the day from study time to break time to lunch time, and it was great! Check it out right here.
August 31, 2017
We close out the month of August by introducing you to our friend Nicolas.
He was quietly waiting in the grass behind the school house when the younger students came out to play. Kara Y. spotted him, and called everyone else over to meet him. Then Bentley K. was sent to get the Principal, who came out and picked Nicolas up out of the grass. After everyone had a turn admiring him, Nicolas went into the older students' classroom, where he "hung out" for the rest of the morning.
After a delicious lunch (click here for more info) the students hiked to the back of the property and released Nicolas along the fence row. We were all sad to see him go.
Nicolas is a non-venomous South Florida Yellow Rat snake (Elaphe obsoleta quadrivittata)